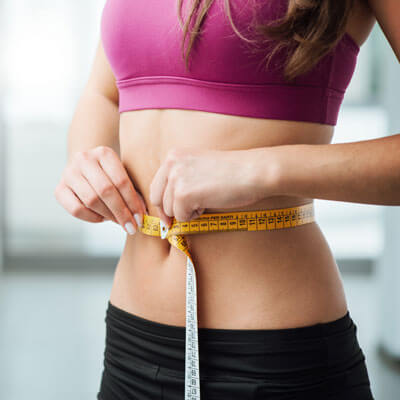 Weight Loss in Enid
Our 40-Day HCG Protocol
It's possible to lose up to 30 or 40 pounds through our popular HCG protocol. Once the weight is gone, we'll assist you by helping to transform your thinking, stress and eating patterns, along with specific exercise.
A healthy lifestyle doesn't have to be restrictive. When done correctly, it can be quite indulgent. Fitness becomes fun, stress becomes manageable and food becomes decadent.
Learn how to spoil yourself by being nurturing to your body rather than destructive.
NEW PATIENTS »

HCG
HCG is human chorionic gonadotropin. This is a hormone that women produce during pregnancy. Its purpose is to ensure that the developing fetus never goes a moment without receiving energy and nutrition. It does this by telling the body to use stored fat rather than relying on foods.
HCG works for both men and women. That's why the quick weight loss not only changes the scales; it also improves the shape of your body. It uses up the fat that you've been storing. Belly fat, rolls around the waist, hips, thighs or back typically melt away in our 40-day program.
Our Weight Loss Program
This program can include
Blood work
Body composition analysis
Brain stress analysis
Chiropractic care to improve body function
Personal training
Physical examination by our medical doctor
Prescription HCG
Stress reduction through Mind Fit Technology
Let's Get Started With Your Transformation
Let's face it. True life-change transformation doesn't happen overnight. Or in 40 days. Although we see incredibly rapid weight loss with HCG, the real benefits with our program come when we help you to truly change your lifestyle. And help you we will. With our program at Enid Live Well, we'll not only help you shed pounds but keep the weight off. You'll love your new size and how fantastic you'll feel. Contact our office today and let's get started!
CONTACT US »

Weight Loss Enid, Waukomis, Medford, and Pond Creek OK | (580) 233-4300