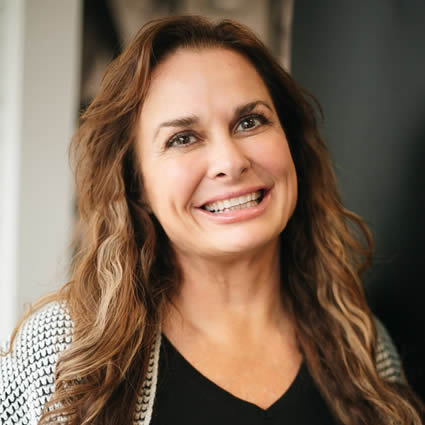 Meet Dr. Viki Resler White
Dr. Viki was exposed to chiropractic care at a young age because her mom was helped tremendously by a chiropractor for her chronic back pain. It was very inspiring to see her mother practically crawl into the chiropractor's office and walk back out!
The "Lightning Bolt" That Led to a Rewarding Career
While in college, a friend of a friend visited her campus and gave Dr. Viki and many of her companions a chiropractic adjustment. This chiropractor looked specifically at Dr. Viki and said, "You could do that."
"It was like that lightning bolt that hits you when everything in your life comes together." Three months later, Dr. Viki enrolled in chiropractic college.
A Passion for Helping Others
Dr. Viki received her Doctor of Chiropractic degree from the Palmer University of Chiropractic in Davenport, Iowa. Being a chiropractor is her pride and passion. She has the pleasure every day of seeing people be better than they were before.
Now she wants to inspire others by helping them to realize that their health depends on the action steps they take. "Wellness comes from within, but it does require action. You have to view things differently to expect things to change."
EXPLORE OUR SERVICES »
Triathlete and Mother of Five
Outside the office, Dr. Viki loves to swim, bike and run for fun.
As a mother of five, she's found a good balance that allows her to juggle work, home and health. The chiropractic lifestyle has helped her have the energy and mental well-being that gives her an edge in these areas.
Dr. Viki is delighted that her oldest son recently enrolled in chiropractic college at Life University. And she's thrilled that her daughter has just been commissioned to the United States Merchant Marine Academy in Long Island, New York. She still has three children living at home.
We Want to Welcome You to Our Chiropractic Family
If you're ready to live your best life and optimize your health, contact us today for an appointment! We accept insurance and same-day bookings and offer a multitude of cutting-edge services.

Dr. Viki Resler White | (580) 233-4300