Hormone Optimization Therapy in Enid
At Enid Live Well, we offer hormone optimization therapy for both men and women. "Hormone optimization" is a more holistic approach than the common "hormone replacement" avenue provided by many doctors. That's because it's not just a matter of increasing any hormone—ideally, we want to create the optimal balance of hormones in your body, so that you can function at your best, at any age.
NEW PATIENTS »

The Role of Sex Hormones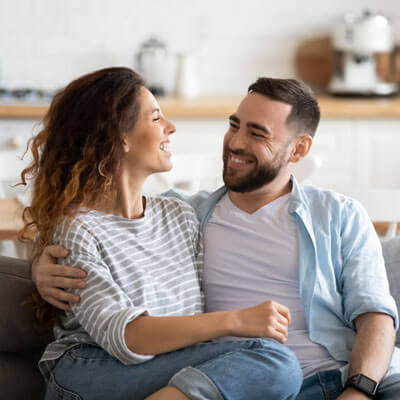 Our sex hormones (estrogen, progesterone and testosterone) are part of what gives us all—men and women alike—our zest for life. They each contribute differently, and the balance between them is critical. As we age, hormone production slows or stops, creating an imbalance and causing many of the symptoms associated with old age, such as loss of muscle and bone mass, for example.
Often, women don't consider the need for hormone therapy until they reach menopause. But hormonal balance is necessary for things like regular periods, getting pregnant and maintaining a pregnancy. If progesterone is too low, for instance, periods may be very painful. As every woman knows, intense periods can greatly diminish your quality of life.
Most women also don't realize that they need a certain level of testosterone. Optimal testosterone levels can help you maintain muscle and bone mass, lose belly fat and regain your sex drive.
Men can benefit from hormone optimization therapy as well. Hormonal imbalances may often cause conditions such as low libido and erectile dysfunction.
Optimal hormone levels may help both men and women overcome issues like depression, anxiety, insomnia, weight gain, decreased sex drive and brain fog. And it may help prevent other issues such as osteoporosis, diabetes and certain cancers.
Our Approach
Robert Breckenridge, D.O., has decades of experience as a family and emergency physician. He is also a leader in hormone optimization and rehabilitative medicine. Incorporating bioidentical hormones, oral medications, creams, injections and/or pellet therapy, Dr. Breckenridge will assess your situation and create a care plan specifically for you.
Book Today
Contact us today to schedule your first appointment.
CONTACT US »

Hormone Optimization Therapy Enid, Waukomis, Medford, and Pond Creek OK | Enid Live Well