Covid-19 Related Services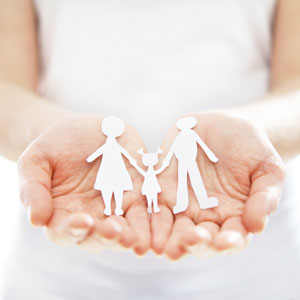 Our office has determined that we have the capacity to serve as an examination, testing, early intervention care and counseling site as well as other related services site for COVID 19 during the pandemic. Within our medical group, we have two medical doctors, a nurse practitioner and a chiropractor available to serve you.
As required by the Cares Act, section 3202(a) our prices for services are listed below. As such, it is anticipated that coverage for these service will be paid in full by insurance, Medicare, Medicaid or the uninsured provisions of the Cares act and our patients will not be balance billed by either our office or AIT laboratories where we send our samples for testing.
In plain language that means that there will be no out of pocket cost for these services to our patients.
Our prices have been determined with the following factors in mind: the highly contagious nature of this service, the risk of exposure for our doctors and staff, the high cost of PPE, and extreme additional time and effort outside our usual and customary services.
Services and Pricing
| | | |
| --- | --- | --- |
| Service | Description | Pricing |
| Initial Consult by Staff | Initial consult by staff including nasopharyngeal swab collection for the purpose of testing for the live virus. (Includes pre-procedural screening)(99211). | $75 |
| Initial Consult with Physician | Initial consult with physician or nurse practitioner for an asymptomatic patient With possible, probable or definitive exposure to COVID (includes swab for live virus) 99202 | $100 |
| Initial Consult and Exam | Initial consult and exam with physician or nurse practitioner for a symptomatic patient for the purpose of determining whether patient has COVID or other infectious disease after possible, probable or confirmed exposure to COVID (Includes swab for live virus) 99203. | $200 |
| Continued Treatment & Monitoring Existing Patient | Continued treatment and monitoring of existing patient found to be symptomatic of COVID or positive for COVID by face to face or telemedicine means by physician or nurse practitioner 99213. | $100 |
| Report Of Findings | Report of findings consultation with physician or nurse practitioner by face to face or telemedicine means with results of lab work (99212) | $50 |
| Counseling & Education Session | Counseling and education session for purpose of improving immune system and abatement of symptoms For patients concerned about maintaining or improving wellness during the pandemic whether or not exposed or symptomatic. | $75 |
| Chiropractic Adjustment | Chiropractic adjustment for the purpose of improving immune system and abatement of symptoms for a symptomatic or positive COVID patient. | $75 |
| In-Office Rapid Testing | In-office, rapid testing for antibodies including collection of sample, performing and analyzing the test separately and in addition to the exam (86328) | $100 |
| Collection of Venous Blood Sample | Collection of venous blood sample for serum antibody test or other lab work (36415) | $20 |

Covid-19 Related Services at Enid Live Well | (580) 233-4300