About Enid Live Well
Our Mission
At Enid Live Well and Enid Live Well Med Spa, our mission is simple: we want to help you change your life for the better. We strive to educate our patients that change is possible, and you can live the life you've always wanted! We want to help you transform the way you eat, think and move so you can age with enthusiasm, vitality and joy.
MEET THE DOCTORS »

Our Unique Approach
We are a full-service practice in a beautiful, state-of-the-art facility with a broad range of health professionals to help you meet your goals. Dr. Viki Resler White is our passionate chiropractor with over 30 years' experience helping patients get out of pain and restore optimal structure and function.
Dr. Robert Breckenridge is our medical doctor who has decades of experience in emergency and family medicine and who is now a regional leader in hormone optimization and rehabilitative medicine. He also oversees the rehab and therapy for our Medicare patients.
We offer a safer, more natural approach for women and men to address issues such as
Osteoporosis
Heart disease
We also have nurses and nurse practitioners who provide our aesthetic services including help for anti-aging, acne and other skin ailments, as well as laser hair removal, facial rejuvenation and body sculpting.
We have a fully staffed Pilates studio, offering both individual and group classes to assist with rehabilitation.
Our History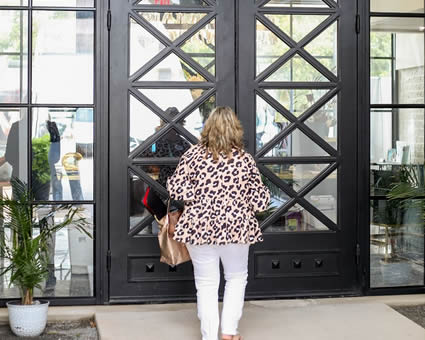 Dr. Viki grew up near Enid and all of her family is here. She attended Palmer College of Chiropractic, graduating with her Doctor of Chiropractic degree in 1991, then practiced in another location before coming home and opening our practice in 1996. She is passionate about helping people in the community she loves achieve their wellness goals so they can enjoy life to the fullest.
We want to help you
Live Abundantly
Live Ferociously
Live Beautifully
Live Graciously
Schedule Today
Contact us today to learn more about any of our services, or to book your initial consultation. We are in-network with many insurance plans and are a Medicare provider.

About Enid Live Well | (580) 233-4300